Luxurious and royal, very spacious and rich in amenities, fascination and vintage details, this suite is the apartment where Doge Marco Foscarini, second to last Doge of Venice, lived in the XVIII century. Because of its high historical and artistic value the environments of the Suite – among which the secret passage – have been carefully restored under the supervision of Soprintendenza delle Belle Arti di Venezia.
The Suite is made magniloquent by a lavish canopy bed, a vintage fireplace, stuccos, mirrors and original sixteenth-century decorations as well as elegant pieces of furniture, fabrics and upholstery by Rubelli and an amazing view on the Grand Canal.
The Suite, with an area of 65 sq. m., available with double canopy bed or twin beds with possible additional bed/s, is flanked by a relaxing sitting room dedicated to the Doge's greatest passion: the collection of rare manuscripts. Right here, immersed in quietness, the Doge used to retire in solitude to devote himself to reading.
The large bathroom has whirlpool tub and separate shower stall, as well as hair-dryer, bathrobes, slippers, shaver socket and special vanity set with non-allergic products.
The Suite also offers free high-speed Wi-Fi, satellite LCD TV, air-conditioning and heating, radio, alarm, minibar.
Suite Doge Foscarini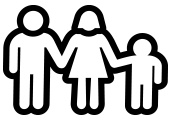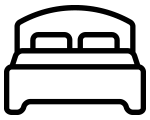 Air conditioning
Heating
Free WiFi
Satellite TV
Flat screen TV
Pay Tv
Free toiletries
Hairdryer
Digital safe
A courtesy line of amenities non allergic
Double voltage for shaver 110/220V
Private Bathroom and WC
Bathtub
Slippers
Bathrobe
Radio
Alarm clock